PI-rebus

Do you have more? Mail o.d.m@fulladsl.be
Bob Harris mails us :"As for finding words that contain "pi", I've found the best place for that type of search is at the National Puzzler's League website:
http://www.puzzlers.org/dokuwiki/doku.php?id=solving:wordlists:dictionary_search"

We found a pirate flag on
http://www.mathtics.doze.at/mathTICs1/mathTICs11/mathTICs110/mathTICs110.html

Pwee Keng Ho:"Nice rebuses. Any particular reason that pi must be a part of them?"


Many thanks to Edo Timmermans .
For intelligent people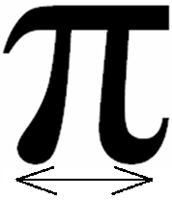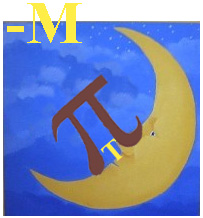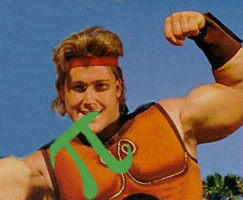 HINT
Van Leen Potums uit het KA Lyceum Mechelen kregen we het volgende bericht:
"Bedankt voor de oplossingen! Mijn collega's zullen ook blij zijn. Ik heb ondertussen zelf een aantal nieuwe Pi-droedels gemaakt in het Engels, want we gaan ze morgen gebruiken op een Pi-dag. Als bijlage vind je ze. Die van de site waren iets te moeilijk voor mijn leerlingen (eerste graad). Misschien zijn de deze voor jou iets te makkelijk?"
We mochten het document op het web plaatsen. Je kan het hier downloaden.
Engelse PI-rebussen van Leen